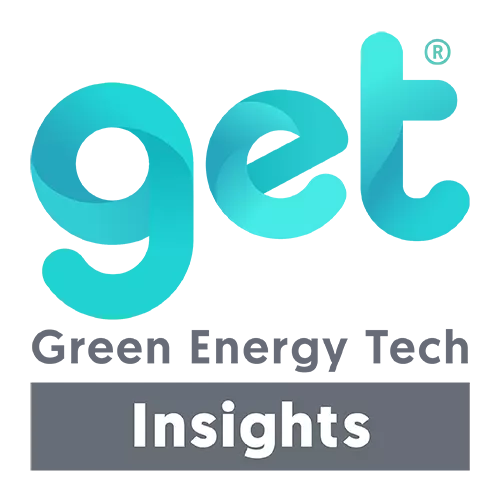 GET™ Insights provides an integrated view of utilities consumption within a building, premise or across your portfolio in a single place. It relies on a number of data sources including your energy management systems, existing meters or installing extra sensors, to help in understanding the activities in your premises.
With data insights, you can make better informed decisions with regards to reducing costs and improving energy efficiencies.
Green Energy Tech Insights
Energy costs can have a huge impact on your revenue as its price fluctuations can vary greatly. To cushion the shock of energy costs, GET Insights can help you plan and manage utilities consumption through the use of big data and AI.
The Utility Monitoring and Insights dashboard allows customers to manage, monitor, report, analyse and optimise utilities usage to help identify wastage, cost savings and achieve sustainability targets.
GET Insights and the Distributed Energy module helps to reduce energy consumption by optimising the use of your onsite renewable energy resources (Solar PV, Energy Storage Systems) and controlling demand while also constantly striving to find energy efficiency possibilities.
While objectives may vary – whether to maximise self-consumption of renewables, manage grid constraints or just minimise the total costs of energy supply – GET Insights ensures that customers can maximise the value of their distributed energy resources.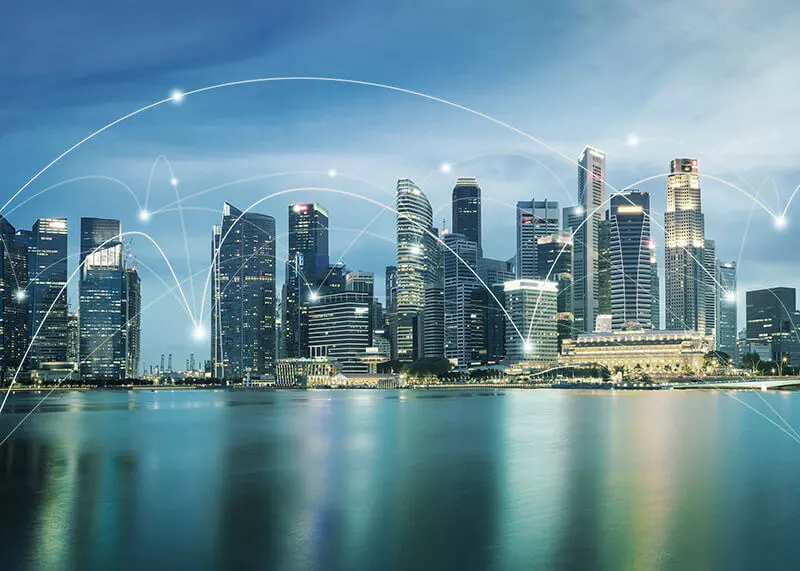 Key Benefits
Trends and Insights
Pick up trends and insights with real-time visualisation of utilities consumption and onsite energy generation
Utilities Consumption Thresholds
Set thresholds on utilities consumption and act on real-time alerts when it exceeds defined thresholds
Utilities Consumption Data
Gain utilities consumption data for further analysis and reporting purposes
Increase Awareness
Increase awareness of the impact of utilities consumption on environment and budget
Real-time Monitoring
Real-time monitoring of energy assets for their health, optimisation and performance
GET Insights
now with 70% funding support
GET Insights is now an Advanced Digital Solution (ADS) project supported by the Infocomm Media Development Authority (IMDA) of Singapore.
Find out how you can enjoy funding support.
Eligible business entities:
1

ACRA-registered, taxable and operating in Singapore

2

Minimum 30% local shareholding

3

Group sales turnover not more than $100 million per year, or group employment size not more than 200 employees
Bringing data from different systems, into one dashboard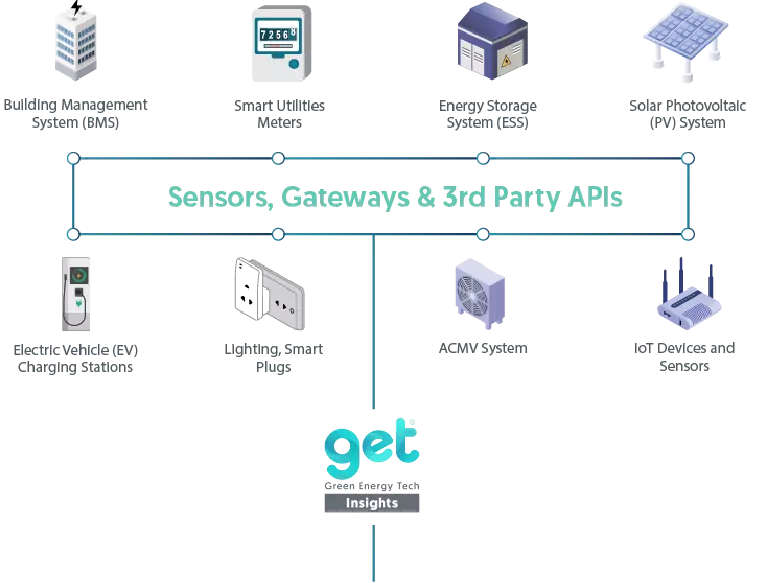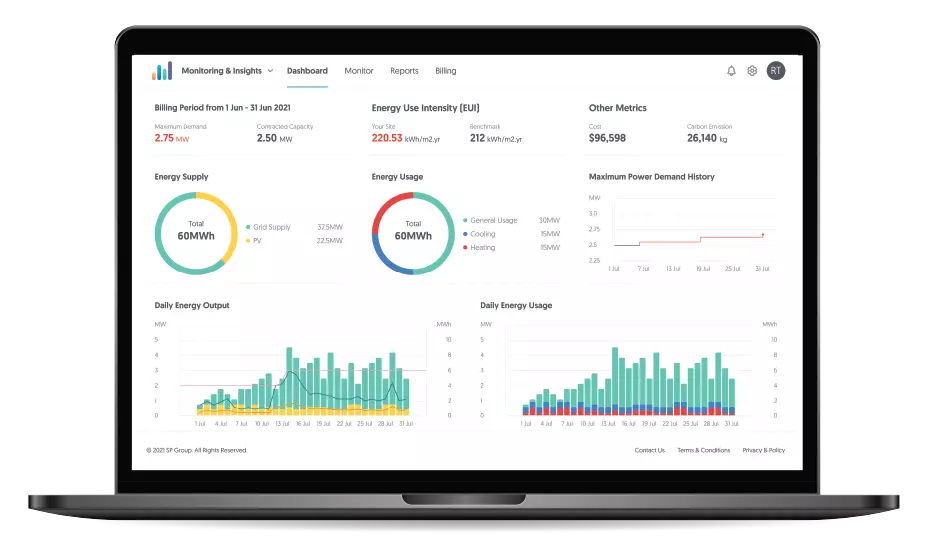 GET Insights Dashboard Overview
The smarter, simpler way to manage your utilities consumption
Centralised real-time monitoring digital dashboard
- access the information anywhere, anytime
Easy-to-use interface
- gain insights at a glance with visualisation of live data charts
Early anomaly detection through data and AI
- improve rectification time and minimise cost implications
Real-time alerts when utilities consumption exceeds defined thresholds
- prevent costly charges
In 2018, SP Digital deployed the GET Insights energy management system that helped Sembcorp Marine monitor a 4.5 MWp PV system (Photovoltaic system), 2 MWh ESS (Energy Storage System) and its electrical loads across their shipyard. This provided visibility to Sembcorp Marine's energy management team in in-depth performance of the PV system, ESS health and load patterns to better manage their energy usage, schedule maintenance and their work activities.
GET Insights also leveraged AI to forecast the load and automatically schedule the ESS battery system to charge and discharge, in order to reduce the peak consumption from the grid. This helped Sembcorp Marine save on Uncontracted Capacity Charges (UCC) every month.
Testimonials
SP Digital installed GET™ Insights for us, which is an energy management system with a very useful dashboard. We are able to see clearly from the system the amount of energy we use internally and what we send back to the grid. This has helped our company better manage information and output from our PV inverters. We also used the information to trade renewable energy certificates on SP Digital's platform.
---
Patrick Wouters
CFO Asia & Saudi Arabia
Katoen Natie