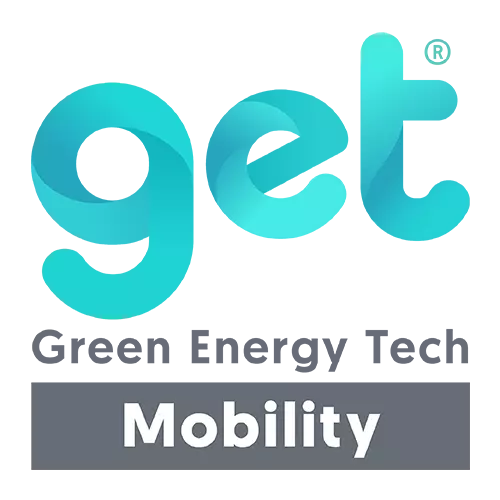 GET™ Mobility is a platform for managing different brands and models of charging stations remotely. It enables Charge Point Operators (CPO) to onboard and configure EV charging stations, set up tariff rates and keep track of transactions, and perform monitoring and troubleshooting activities.
Green Energy Tech Mobility
Understanding the challenges of Charge Point Operators
High maintenance costs of the chargers
Optimising electricity price fluctuations
Growing demand by customers for fast chargers
Lack of data and insights to understand customers and their usage patterns
Managing constraints in the grid – electricity supply vs. demand
How GET Mobility helps Charge Point Operators
SP Digital is here to partner you in operating your charging stations network efficiently, to grow your EV business.
Optimise your operational costs
Have snapshots of the health of your charging station network and reduce the need for on-site monitoring.
Focus on growing your charging network
Use data to gain insights for improving your EV charging operations.
Smart Charging
Use advanced algorithms to manage the capacity used by your chargers, to minimise your energy costs.
Key Benefits
EV Charge Points
Onboard a wide range of EV charge points (Open charge point protocol 1.6 compliant)
Monitor Transactions
Monitor charging transactions and keep track of revenues
View Sessions
View customer's charge sessions and assist them when needed
Smart Charging
Activate capacity management and distribution for a group of EV chargers in locations with limited capacity
Applications Integration
Integrate with electric mobility service provider's applications (Driver App) via open charge point interface (OCPI) 2.2
Secure and Reliable
Secure and reliable system assures operators and users, and encourages faster adoption of EV
Remote Diagnostics
Remote charge point diagnostics and configuration
Key Modules
Overview
Know the health of your charging network at one glance.
Charging Stations Module
View and manage your charging stations; add, remove, configure and troubleshoot your charging stations from here.
Locations Module
Manage the locations where your charging stations are deployed.
Charge Detail Records Module
View the transactions across all your charging stations and generate reports.
Tariff Module
Define the rate of charging and assign to your charging stations.
Groups Management
Organise your charging stations as you please – by type, geographical area, etc.
User Management
Create users and customise their access rights.
Smart Charging Module
Manage the energy consumption of your chargers efficiently and cost effectively, through our advanced algorithms for capacity management and distribution.
Manage your charging network easily
The GET Mobility solution comes with a live dashboard for real-time monitoring and control of your charge points.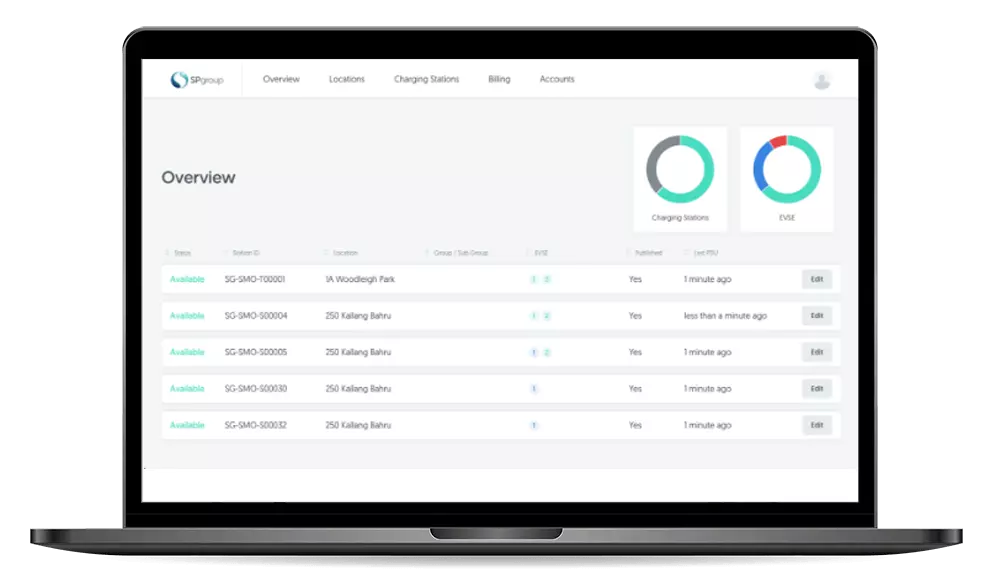 It's easy to charge your EV using the SP app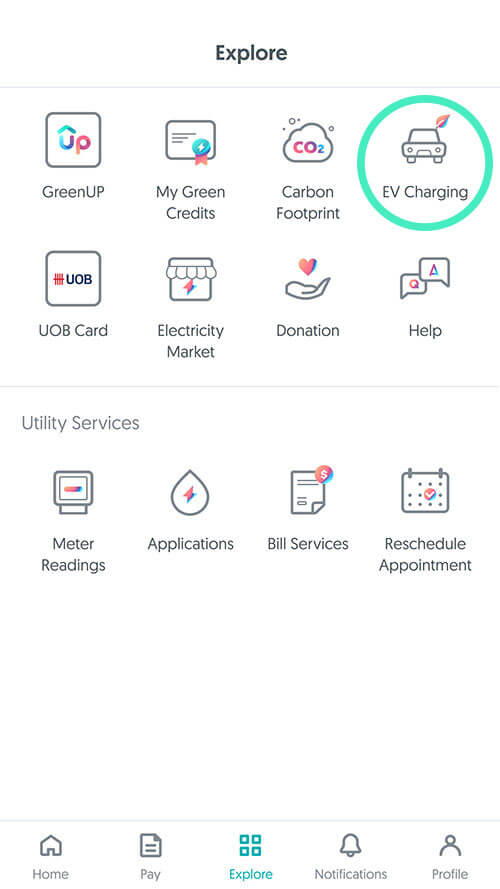 Select EV Charging in the SP app Explore page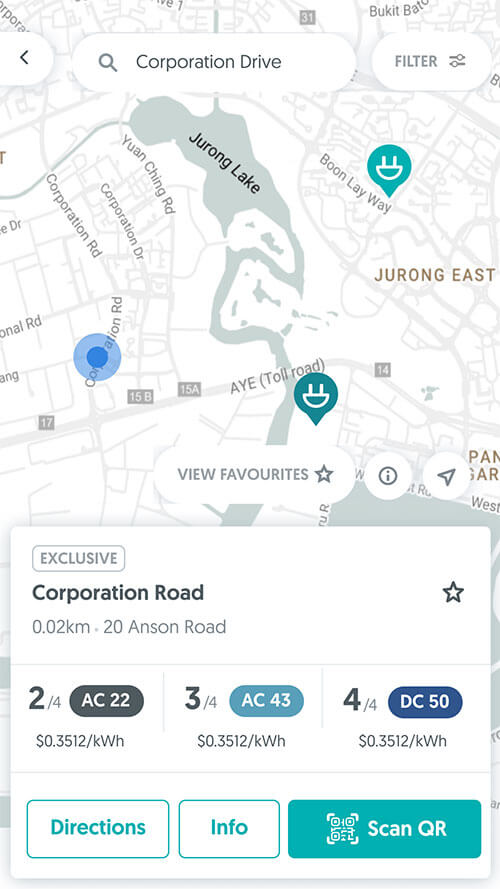 Locate your nearest charging point from the map, select it, then scan the QR code on the charging station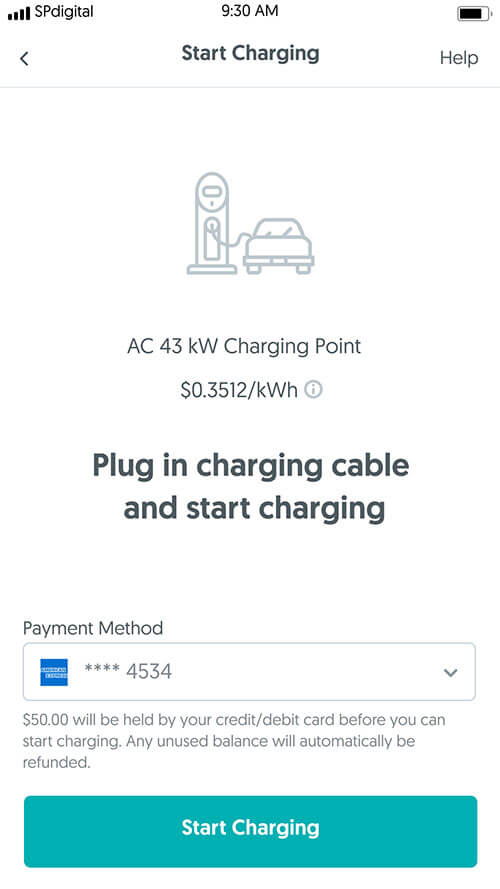 Plug in charging cable to your vehicle and start charging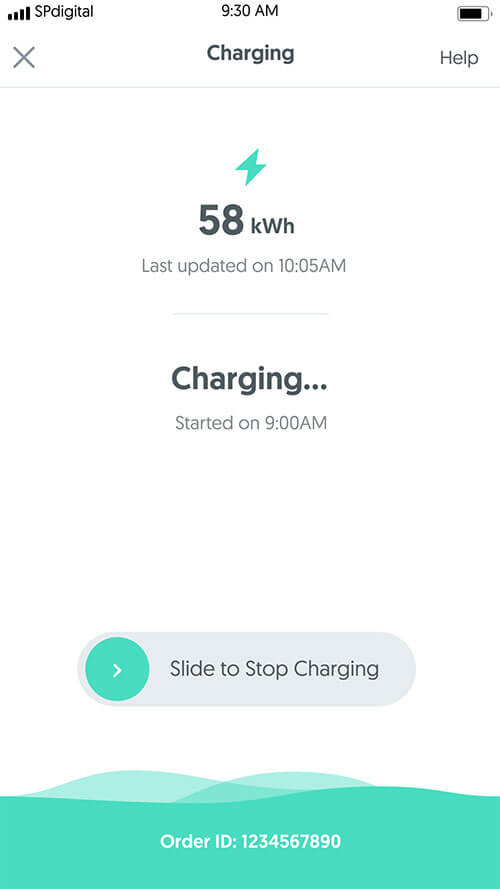 Monitor your charging progress from the SP app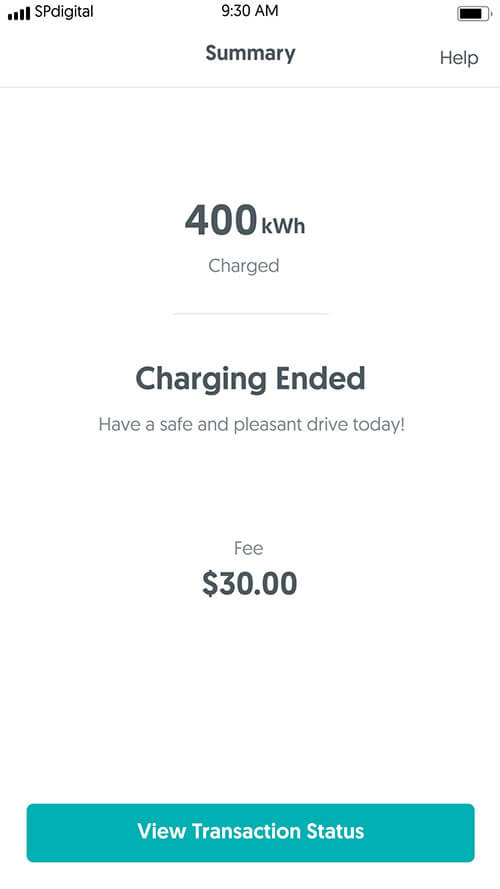 Pay and view your transaction