With the growing need to incorporate sustainability in business strategies and effectively manage utilities consumption in the built environment, SP Digital (SPD) has been empowering Small Medium Enterprises (SMEs) to reduce their carbon footprint with Green Energy Tech (GET™) solutions.
In Singapore, buildings contribute to a third of the country's electricity consumption, with air-conditioning being the main culprit in taking up a large proportion of energy cost and carbon emissions. Our GET solutions such as GET Insights, will allow facilities management teams to manage, monitor, report and analyse their utilities patterns. With real-time information on utilities consumption, customers can identify wastage and adjust their usage to improve energy efficiency and achieve cost savings.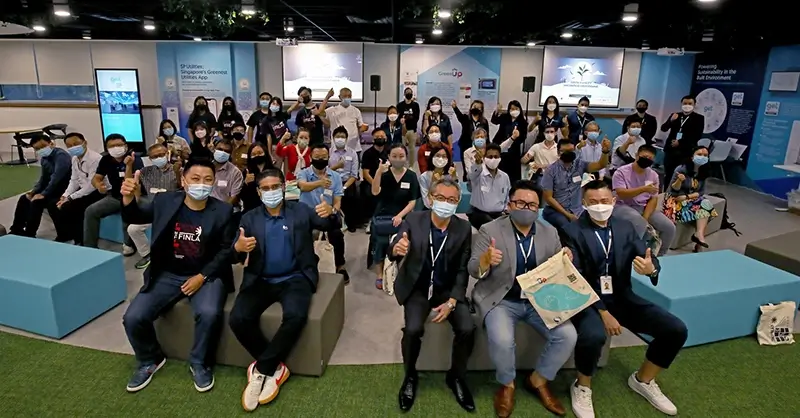 On 25 May 2022, over 30 participants across 15 sectors from The FinLab's Sustainability Innovation Programme visited SPD's office to learn how sustainability can be achieved through a tech showcase.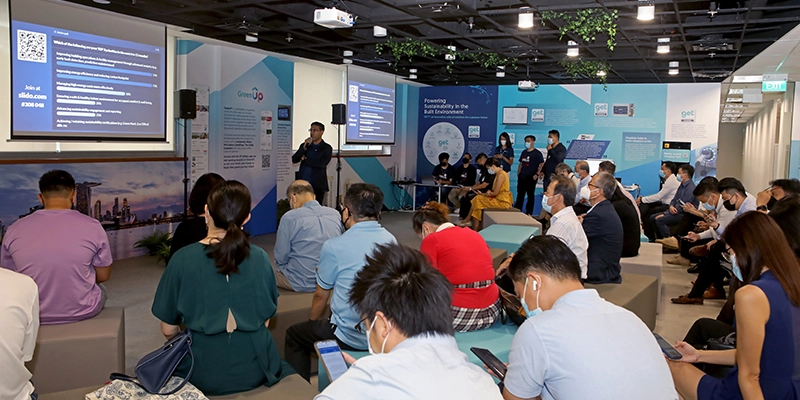 During quick live polls conducted at the session by Deputy Director of SPD's Business Development & Sales Satinderpal Singh Sandhu, SMEs shared their top priorities in the next half of year and key barriers in adopting sustainability solutions.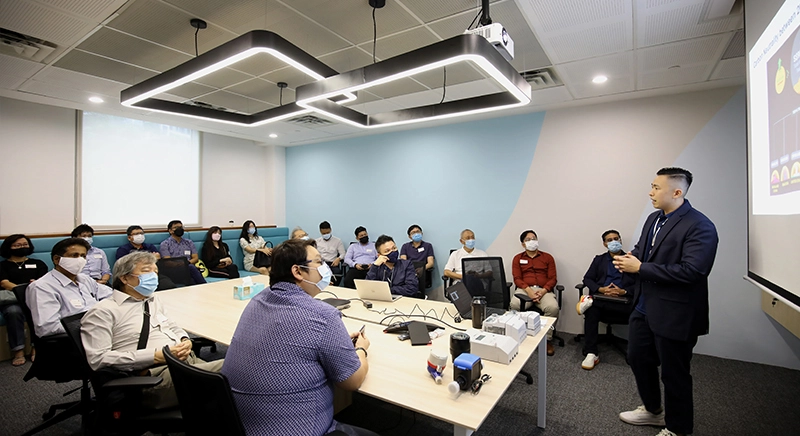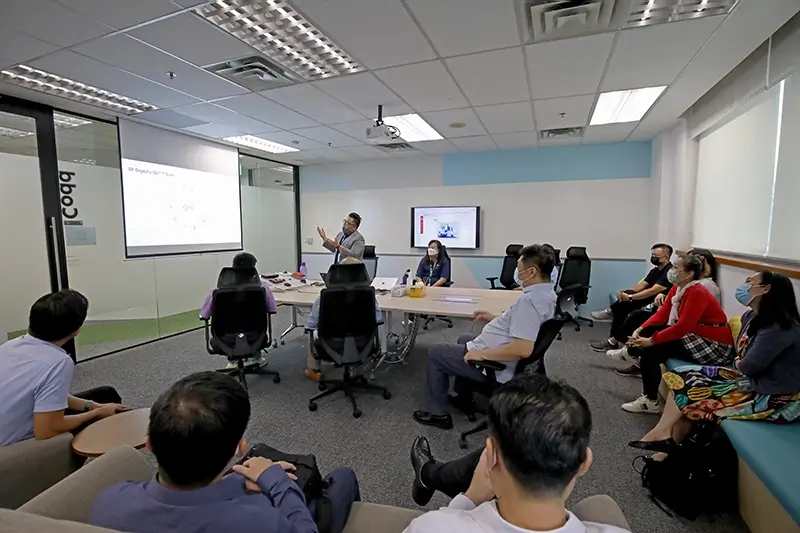 To address these concerns and share how our solutions can plug the gaps, the sales team facilitated breakout group discussions to elaborate on the engineering behind GET Insights, GET Control and demonstrated the capabilities of our smart electricity and water meters, intuitive dashboards and 75F smart building solution.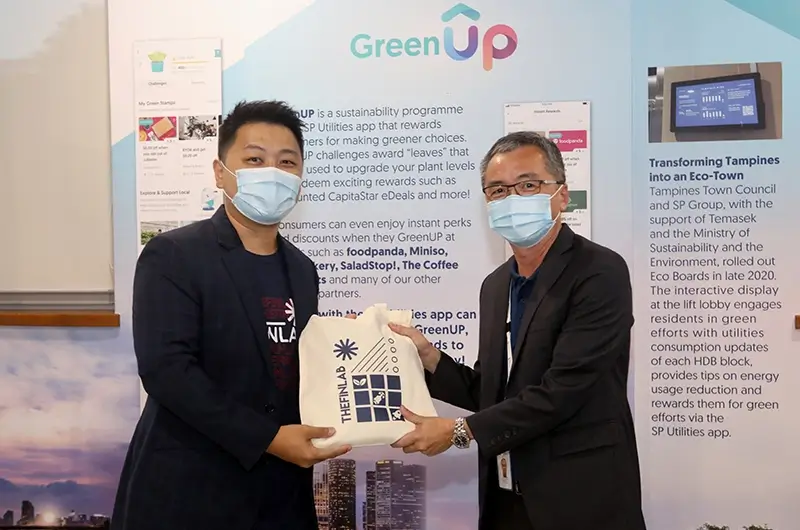 Vice President of SPD's Sales & Customer Operations Clement Cheong said, "I am encouraged by the interest by companies from different industries in seeking tech solutions to green their operations and properties."
Shannon Lung, Head of The FinLab added, "SP Digital has been an important partner in our Sustainability Innovation Programme for the last two years. This year, we introduced a new 'Experience' pillar for SMEs to 'touch and feel' green initiatives that are paramount in their sustainability journey. We would like to thank SP Digital for hosting this exclusive and insightful visit."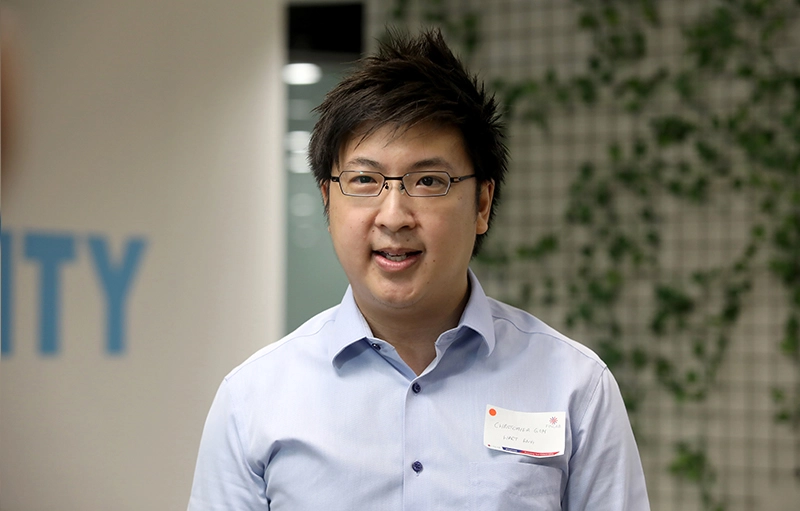 One of the SME participants, Christopher Goh from Hart Engineering Pte Ltd, shared that utilities make up a huge bulk of their operational cost as their business focuses on manufacturing and maintenance of fire protection systems in Singapore.
He said, "Companies always want to reduce energy consumption, but we do not know how to track it. GET Insights enables us to monitor our consumption in depth and track it in real-time. With more information on these sustainable solutions, we can then be empowered to make more informed decisions and advance our green goals."
Find out more about GET solutions here.