Climate change is accelerating natural disasters all over the world. Last year, over 57 million people were affected by climate disasters across the Asia Pacific. More recently, Thailand has been beset with floods that have displaced thousands of people.
But things are looking up.
Businesses are increasingly seeing value in going green. A survey by The Carbon Trust in 2020 found that 74% of businesses saw their environmental management and sustainability priorities as being more important in a post-Covid-19 world.
While this bodes well for a greener future, it is a huge undertaking and companies may not even know where to start. To that end, businesses will need the right tools and strategies to follow through on their sustainability goals.
Start off on the right foot
"The intention is actually really important," says Ivan Tan, managing director of SP Digital, a wholly owned subsidiary of Singapore-based energy utilities company SP Group, that focuses on delivering innovative green energy tech solutions.
Some corporations may see greenification as simply a "box to check" instead of actually making an effort to make real change, says Tan.
"When you are doing it with the true intention of being more sustainable, there is a carry-through," explains Tan.
Initially, implementation of sustainable policies may see the use of the most energy-efficient solutions, but continued investment and conscious efforts are the true key to success.
"[Sustainability] needs to be integrated into the company strategy," Tan says. "Everybody from the employees to the shareholders must understand why this is being done, how it impacts the company, and so on."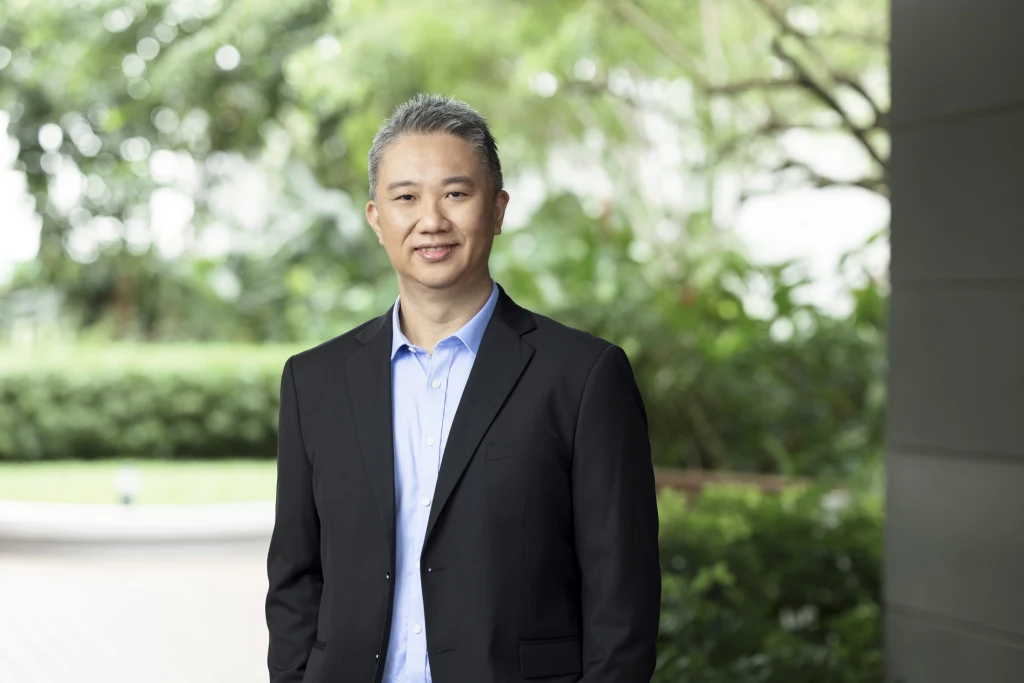 With motivation and effective communication, the steps taken afterward can truly make an impact.
Putting action to intention
The first of these steps is to identify key areas of wastage. Unfortunately, traditional methods of measuring and charting utilities usage are extremely inexact.
For example, the humble monthly utility bill only provides a big picture overview of usage, and it does not let companies clearly see and understand the causal relationship between the actions of occupants, equipment operating conditions, and resulting consumption.
This was the dilemma one of SP Digital's clients, a manufacturing company, was facing. Additionally, the client was relying on a manual metering infrastructure, so it couldn't monitor and understand equipment-level consumption nor the data to analyze and optimize equipment usage and energy utilization. Making decisions and taking action were a guessing game.
"If you're an industrial company, you use a lot of energy. Anything that helps you cut your energy usage proportionately becomes critical," Tan points out.
SP Digital stepped in with its Green Energy Tech (GET) suite of solutions, which enable building stakeholders to leverage smart insights to optimize energy efficiency, enhance occupant insight, and advance sustainability efforts. GET Insights, which is part of the GET suite, offers an integrated view of all utilities within a building through the use of smart digital sub-meters, which automatically collect data at intervals with the help of IoT and AI technology.
With access to real-time usage data of individual equipment and a dashboard with customizable alerts and notifications for usage anomalies – such as when a piece of equipment is malfunctioning and causing spiking energy levels – the firm could reduce the time and resources spent on conducting manual meter readings and data processing.
At a strategic level, the client can now optimize business processes, allowing it to make proactive decisions on equipment usage and maintenance. This also reduces operational costs and disruptions to the firm's overall operations.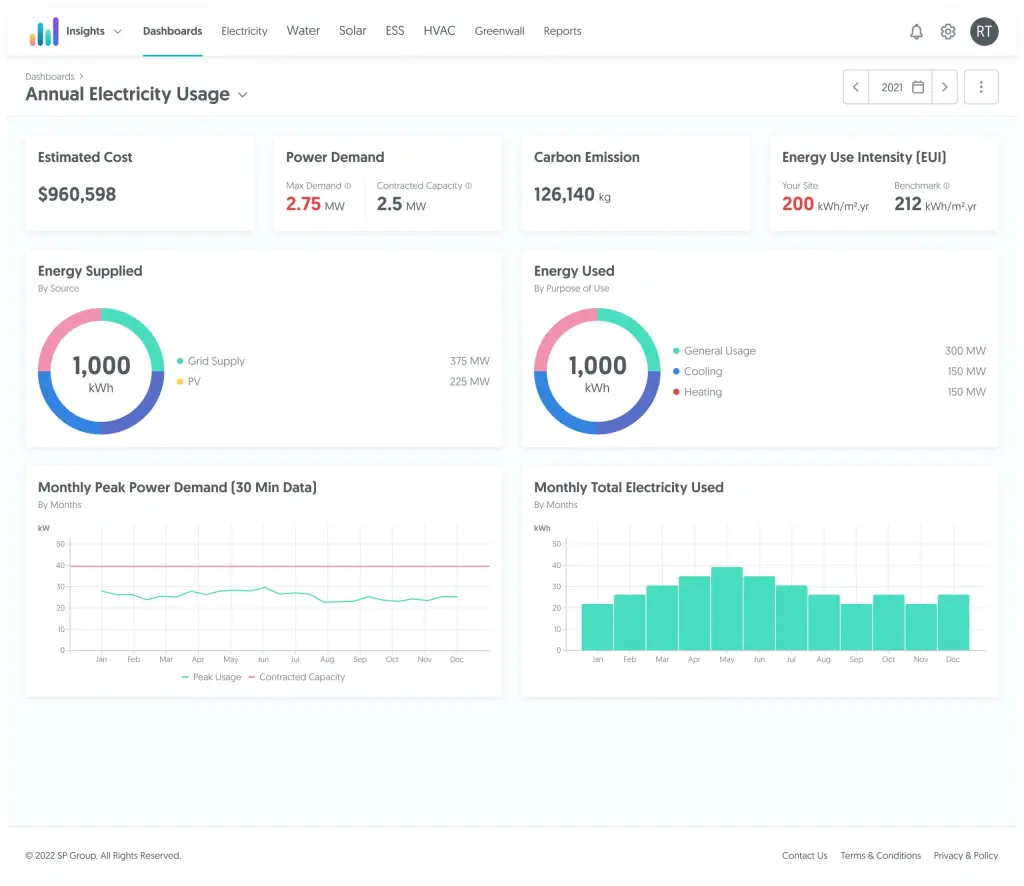 In another case study, SP Digital helped a client in the marine sector with its operational efficiency needs. As an operator of a large industrial facility, the client had to perform at its peak without exceeding uncontracted capacity charges, in addition to meeting carbon reduction targets.
Introducing other solutions within the GET suite, SP Digital implemented IoT sensors, advanced metering infrastructure, and an energy management system to monitor and manage the client's on-premise solar system, the energy storage system (ESS), and electrical loads. AI helped to forecast required electrical loads, enabling the automatic scheduling of the ESS to charge and discharge efficiently.
In this way, peak consumption was reduced. Facility managers also saw improved operational efficiency through the digitalization and automation of the utilities management processes.
It takes a village
In the coming decades, Southeast Asia's thirst for energy will only continue to rise – energy demand is expected to increase by 60% by 2040, thanks to the region's rapid economic growth.
In Singapore, initiatives such as the energy efficiency grant help businesses adopt energy-efficient equipment for their operations. Another example is the energy efficiency fund, which consists of five different grants to support businesses with industrial facilities to improve energy efficiency.
However, government support is merely one piece of the puzzle, as the attitudes of the general public will also factor into companies' sustainability decisions.
"It's a whole ecosystem – at some point, consumers will also demand to only buy from, or work with sustainable companies. It is inevitable," Tan says. He adds that this expands to employees as well; SP Digital's tech team is passionate about using technology to create a more sustainable future, working with modern languages, methodologies, and platforms to create and continually improve a robust and scalable solution.
"Hopefully, we can stop or even reverse some of the effects of climate change."
SP Digital is a wholly owned subsidiary of SP Group, leading its digital transformation to enable a low carbon, smart energy future for everyone. SP Digital delivers Green Energy Tech solutions, driven by data, AI, and IoT, to provide smart insights for building stakeholders to optimize energy efficiency, enhance occupant experience, and advance sustainability.
Find out more about SP Digital's Green Energy Tech solutions here.
This article was first published by Tech in Asia on 1 November 2022 How businesses can become truly energy efficient.