The urgency for sustainability continues, exacerbated by harsher weather conditions in recent months. Find out how SGBC Member SP Digital can help conceptualise, develop and implement a game plan for sustainability.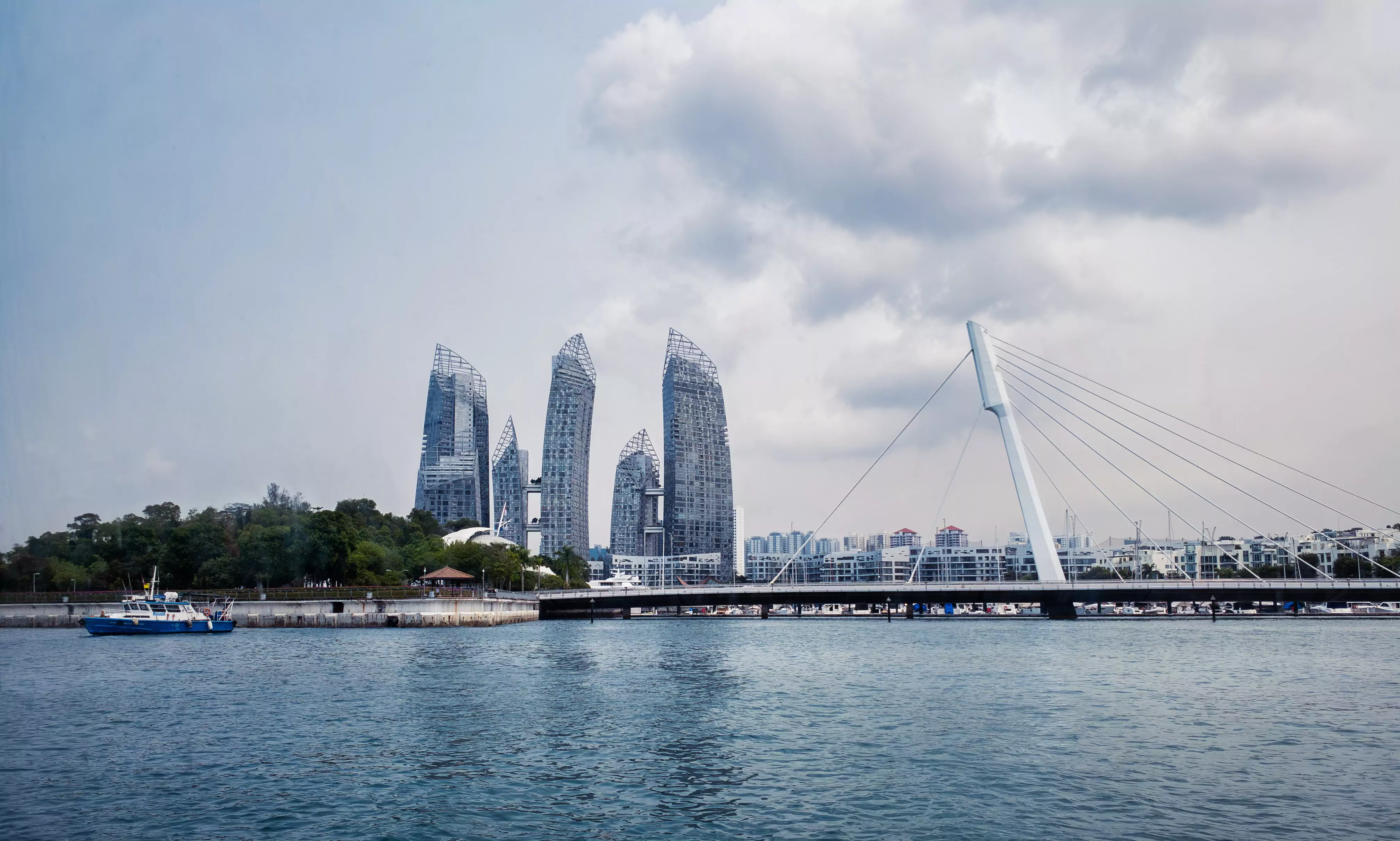 Amid the urgent imperative to combat climate change, Singapore has set ambitious targets in a whole-of-nation effort to reduce carbon emissions, and the built environment is no exception. Responsible for 20 percent of the country's carbon emissions, buildings are instrumental to Singapore's climate change mitigation ambitions, and the Singapore Green Building Masterplan (SGBMP) was launched in 2021 to foster a greener built environment.
As part of the Singapore Green Plan, the SGBMP outlines three interconnected goals:
Stepping up the pace to green 80% of our buildings by 2030
Having 80% of new developments to be Super Low Energy (SLE) buildings from 2030
Achieving 80% improvement in energy efficiency for best-in-class green buildings by 2030
These initiatives will help Singapore transit to a more sustainable, low-carbon built environment.
The power of accountability and transparency
Singapore's dedication to sustainability extends beyond lofty aspirations to encompass rigorous accountability mechanisms. The Singapore Green Plan 2030 has accelerated Environmental, Social and Governance (ESG) reporting, recognising that change is most impactful when it is quantifiable and transparent. Presently, Singapore mandates climate reporting aligned with the Task Force on Climate-related Financial Disclosures (TCFD) for listed companies in specific sectors such as finance, agriculture, food, forest products, and energy. For all other listed entities, compliance with TCFD standards is expected on a 'comply-or-explain' basis.
In accordance with a proposition put forth by Singapore's regulatory bodies - the Accounting and Corporate Regulatory Authority (ACRA) and the Singapore Exchange Regulation (SGX RegCo) - comprehensive climate-related reporting obligations will encompass all listed issuers, including those incorporated abroad, as well as business trusts and REITs. The stipulation mandates the initiation of climate-related disclosures from the fiscal year 2025. Furthermore, non-listed enterprises generating at least $1 billion in revenues will be subject to these requirements starting from FY2027.
Additionally, the regulatory authorities have outlined intentions to evaluate, in 2027, the prospect of expanding climate disclosure mandates to non-listed companies with revenues exceeding $100 million. If approved, the disclosure process for these companies would likely commence around FY2030.
Enabling effective ESG reporting
At the vanguard of Singapore's sustainability revolution is SGBC Member SP Digital. SP Digital, a wholly owned subsidiary of SP Group, leads the digital transformation for the group, with a remit that covers residential, commercial, industrial and national needs.
To help organisations foster a culture of sustainability from within, SP Digital has introduced an intuitive ESG reporting platform to streamline reporting processes, uncover latent cost-saving opportunities, and enhance overall business performance. The platform leverages evidence-based ESG disclosure and steers clear of greenwashing with an indisputable chain of data custody and calculation methodologies, ensuring a quality ESG report.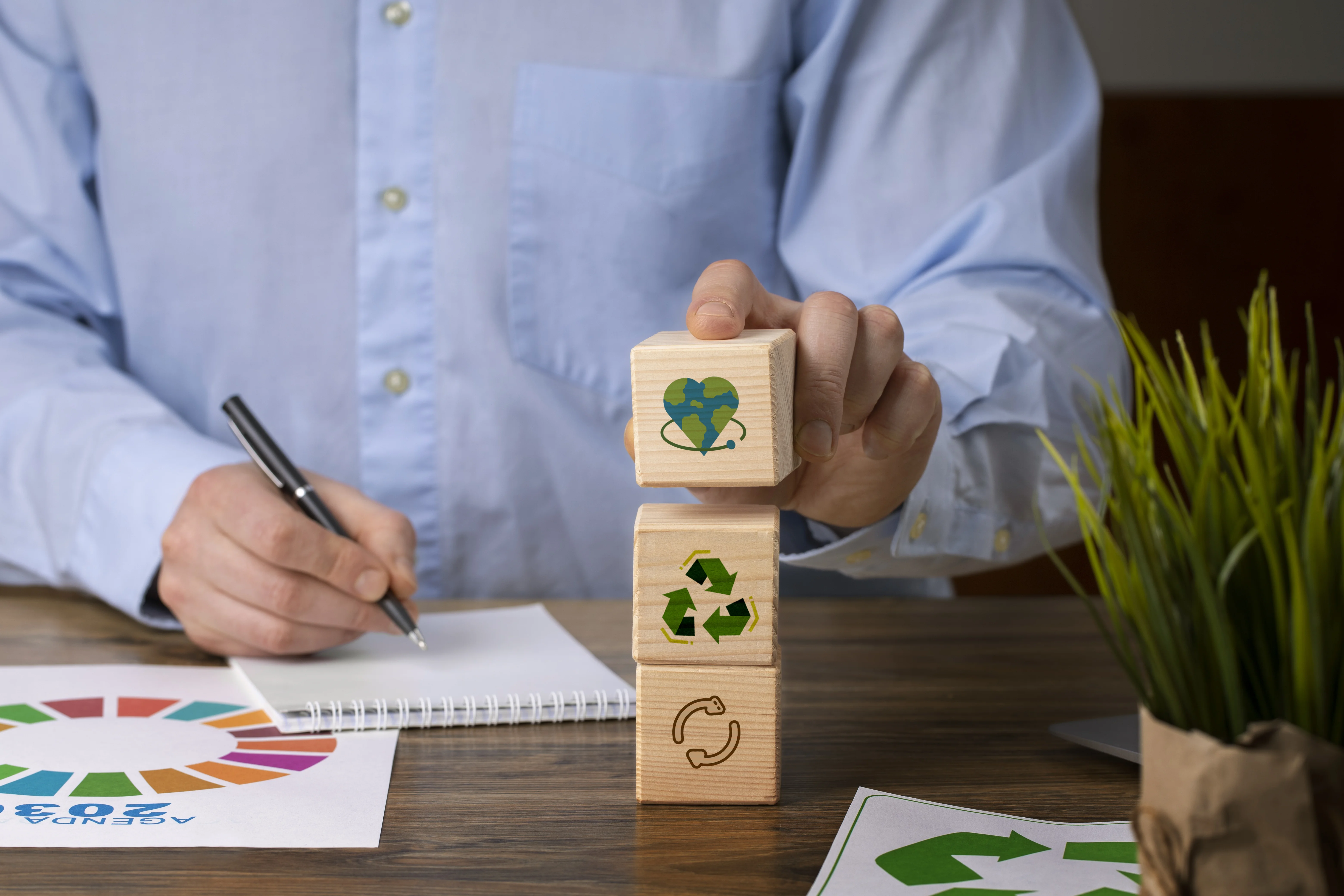 The platform enables effective ESG reporting for the organisation through a five-pronged process:
Performance Evaluation – provides an understanding of baseline performance to help organisations map out and track sustainability objectives that are aligned with recognised frameworks.
Competitive Insight – provides industry sustainability benchmarks and performance to enable effective tracking and benchmarking to better identify growth opportunities.
Materiality Assessment – provides a structured process to identify and prioritise key ESG issues for the organisation to focus on, and aggregates qualitative and quantitative data to enable more informed business decisions.
Risk Advisory – provides information on risk across the organisation's supply chain, identified in order of priority with recommended mitigation action. The platform monitors risk in real-time to enable complete transparency and a clear roadmap towards ESG compliance.
Framework Alignment – provides a checklist of the necessary steps involved in a five-year roadmap towards set sustainability objectives, which can include organisation decarbonisation or achieving net zero by 2030.
Paving the way with digital solutions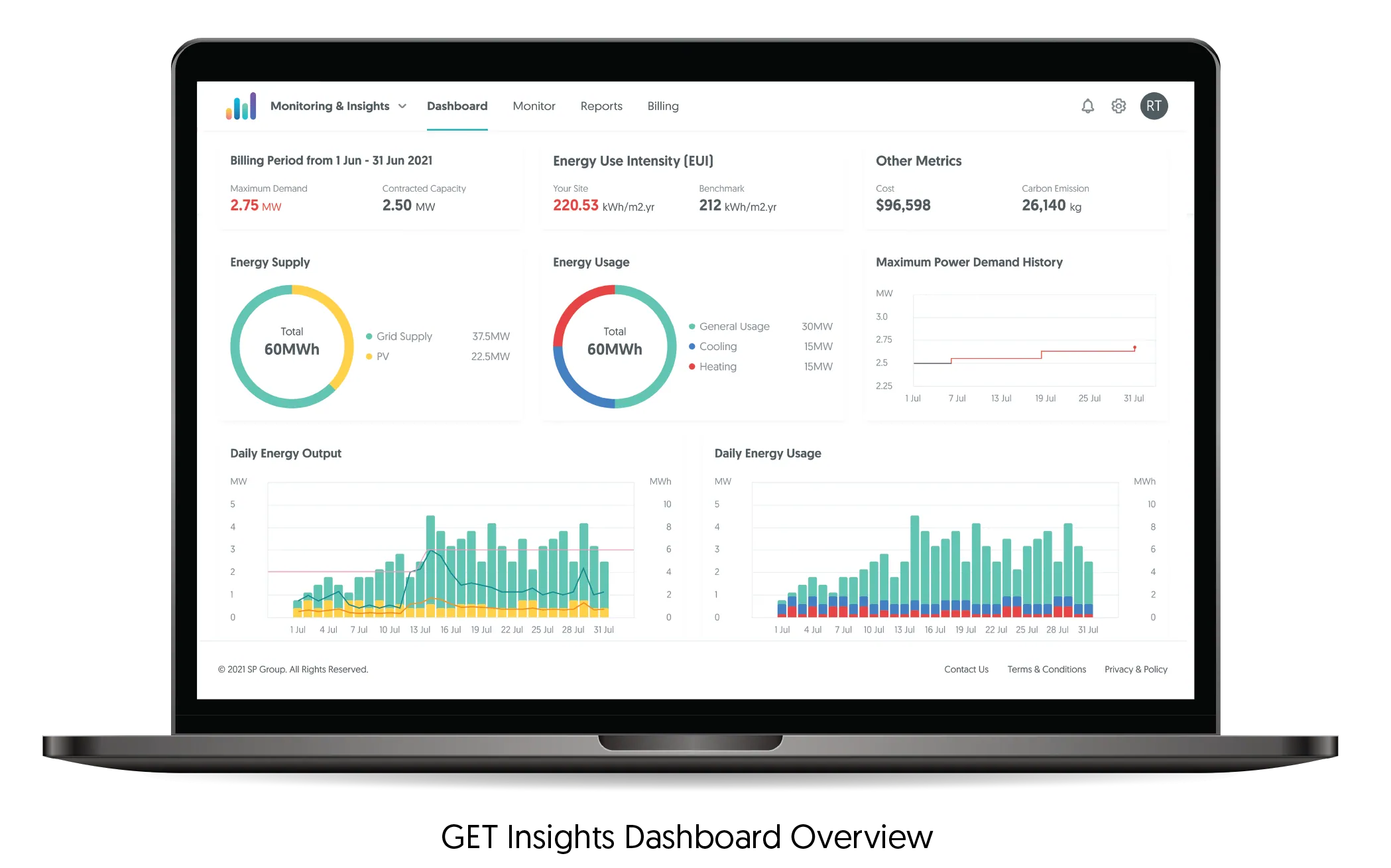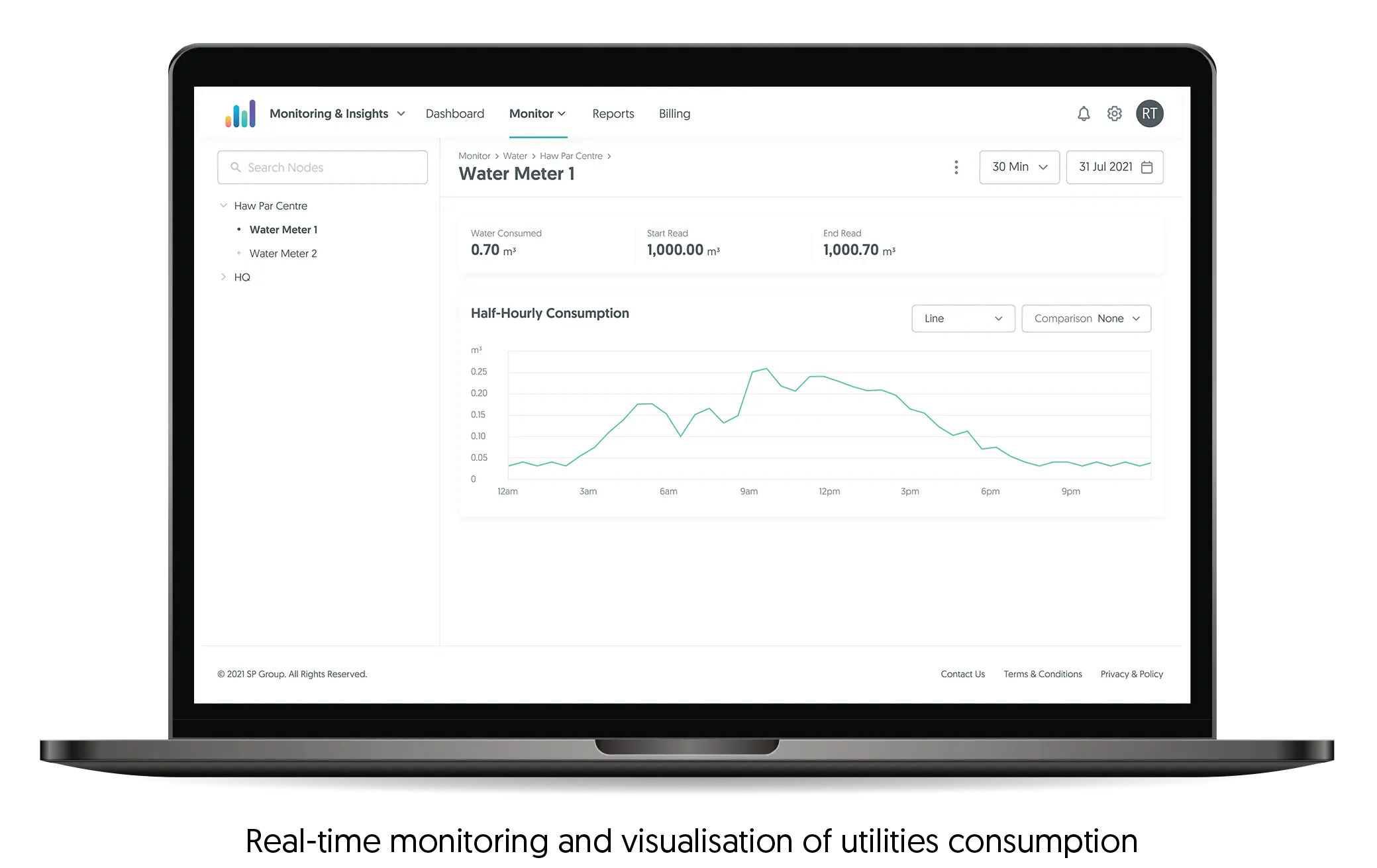 Reducing carbon emissions pivots on efficient utilities management, and SP Digital's Green Energy Tech (GET™) emerges as a potent agent of change. Harnessing the potential of the Internet of Things (IoT) and Artificial Intelligence (AI), GET optimises energy consumption within buildings, striking an optimal balance between occupant comfort and environmental preservation. The versatility of this solution is noteworthy – GET integrates different building systems and diverse data sources to present accurate, comprehensive and timely information, creating a seamless, sustainable utilities management experience.
The implementation of the GET platform is adaptable to various building types. While it is feasible to integrate GET during the construction phase of new buildings, transitioning from an older system to GET does not necessitate extensive retrofitting efforts. The system effectively addresses common challenges faced by building owners, including the manual tracking of electricity and water usage, report generation, Energy Use Intensity (EUI) benchmarking, and identifying energy inefficiencies. Concurrently, GET facilitates real-time monitoring and assessment of consumption patterns, allowing for prompt corrective actions and opportunities for cost reduction.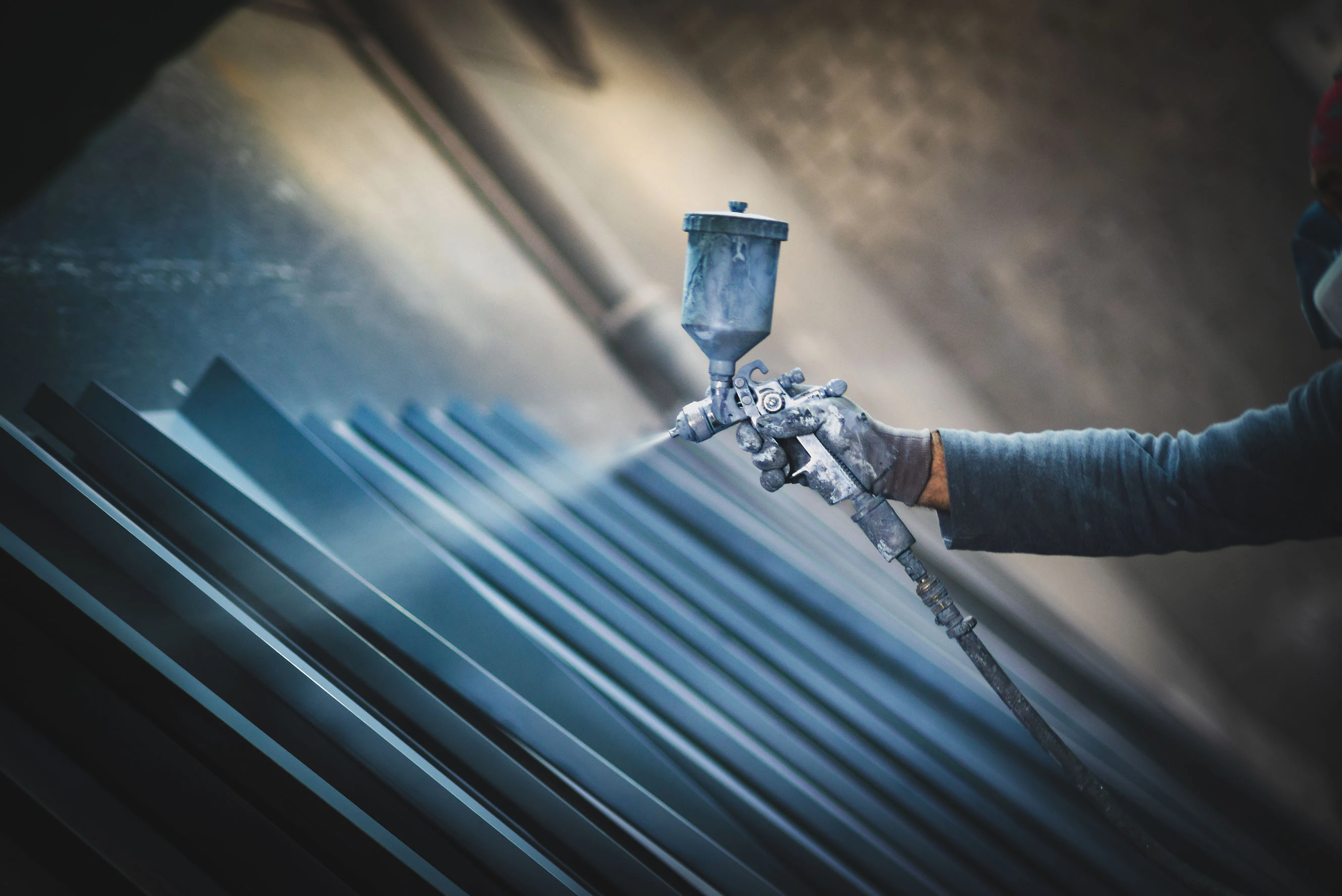 Energy consumption holds substantial importance in the manufacturing operations of a global coatings producer, and the reduction of this consumption translates to substantial financial savings and a decreased environmental impact. SP Digital undertook the digital transformation of the prevailing metering system and introduced the utilisation of GET™ Insights. This deployment equipped the manufacturer with an informative dashboard that provided real-time data spanning the entire manufacturing facility that enabled optimisation for utilities consumption.
Another solution is GET™ Control which features Dynamic Airflow Balancing (DAB), a proactive zone control system that remotely monitors and controls conditions in individual spaces for superior comfort and efficiency. Predictive machine learning algorithms optimise cooling capacity by redirecting conditioned air to the spaces that need it most, a strategy that is proven to lower utility costs.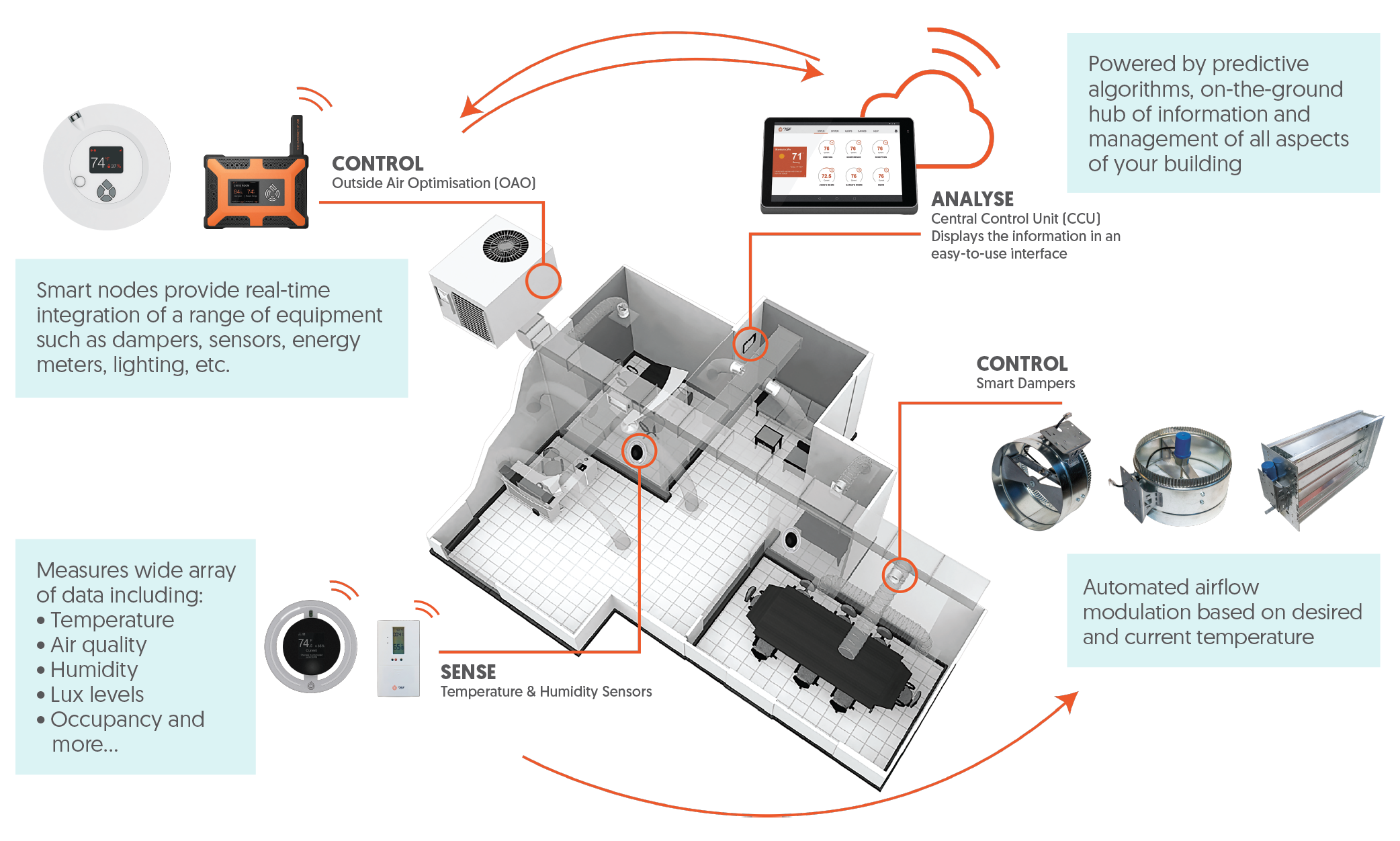 GET™ Control optimises occupant comfort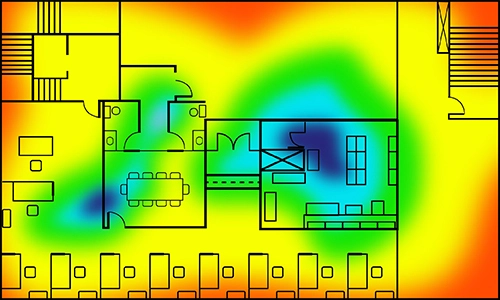 Before implementation:
Hot and cold spots in office space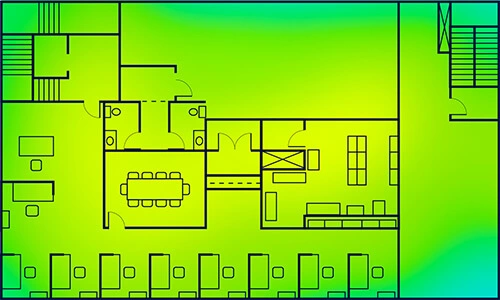 After implementation:
Office space is evenly cooled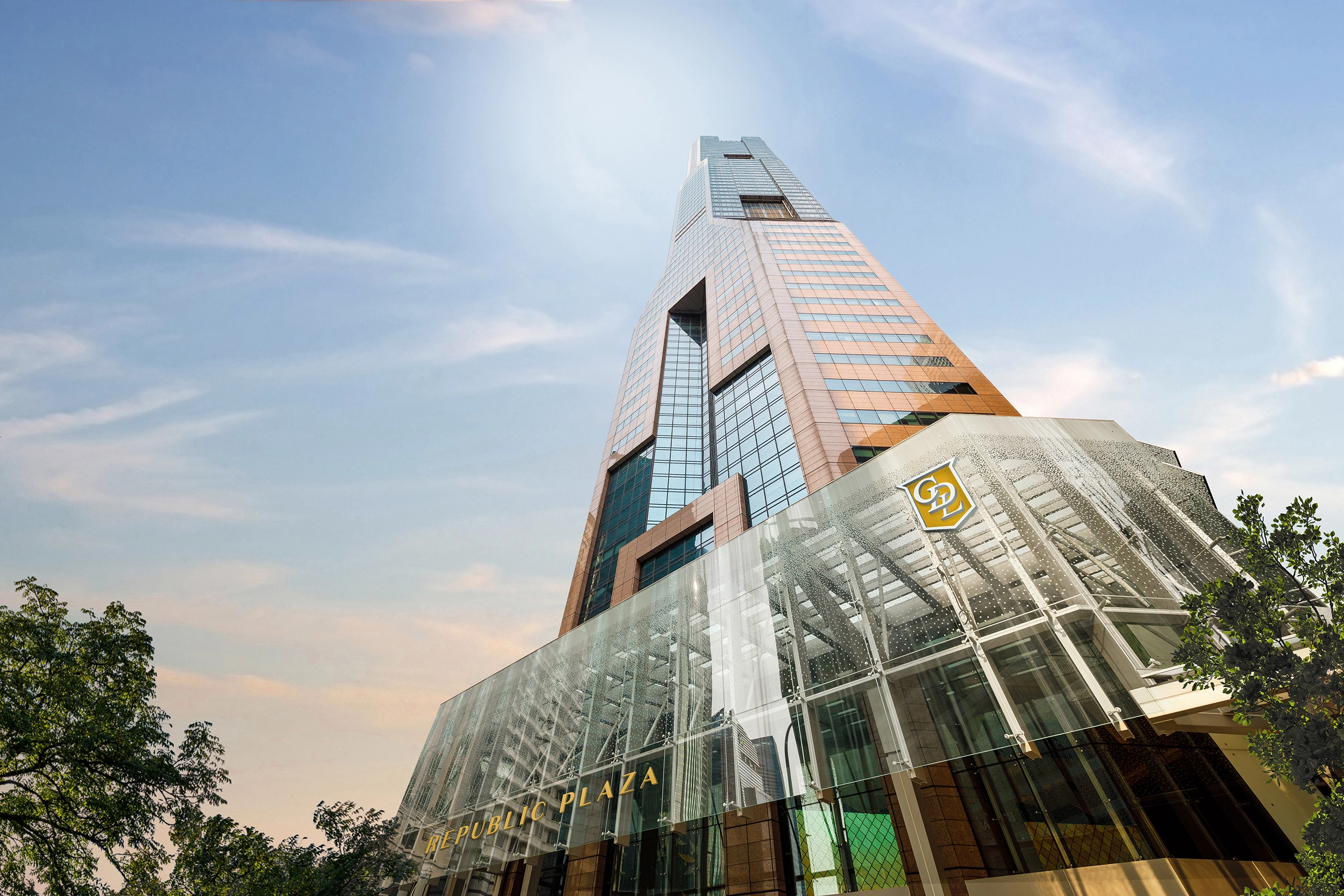 A leading real estate company in Singapore made use of GET™ Control – an intelligent Indoor Environmental Quality (IEQ) control system for enhanced occupant comfort – to achieve 18 percent in energy savings. Deployed in an office space spanning 15,000 square feet, GET Control integrates smart devices to manage temperature, humidity and airflow, creating a conducive environment for happy and productive occupants.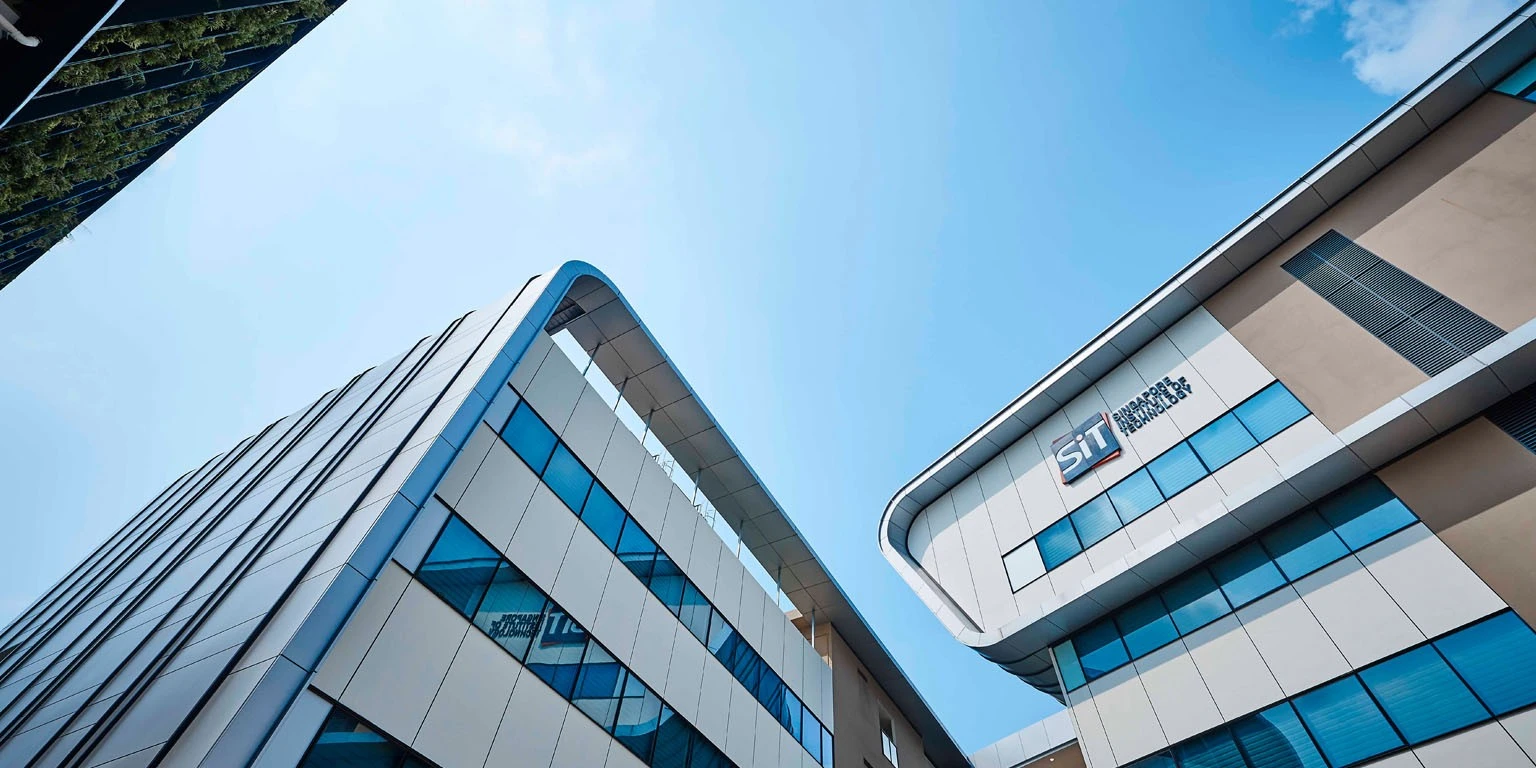 An institute of higher learning making use of the platform achieved 30 percent average energy savings on air-side operations, with the system maintaining the recommended air temperature of 23°C - 25°C for 94 percent of the time.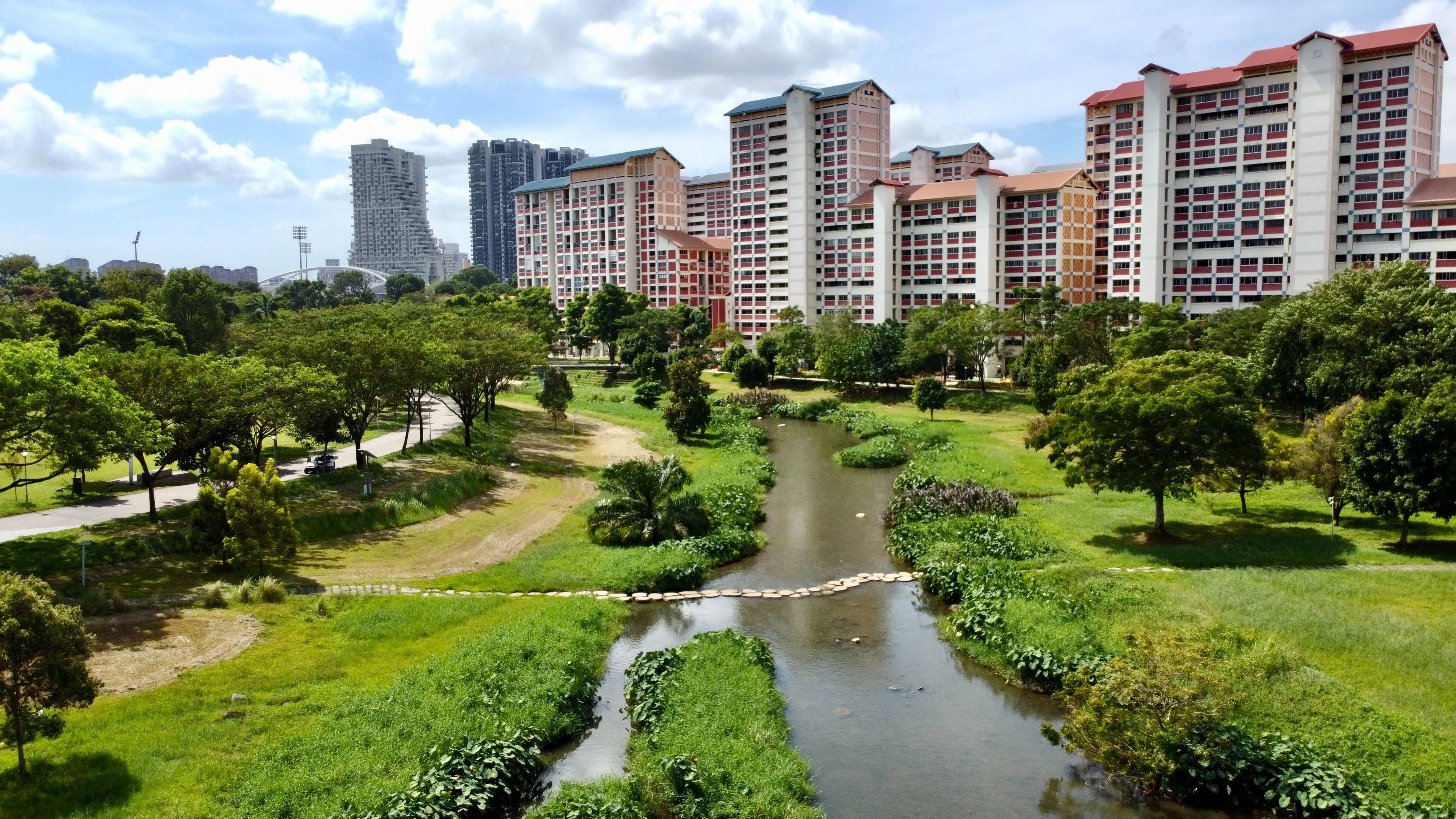 Embracing a sustainable tomorrow
As the world converges in a unified effort to combat climate change, SP Digital stands as a steadfast partner, offering holistic solutions that empower organisations to be architects of meaningful change. Singapore's resolute stance and comprehensive approach embody the power of collective action, serving as an inspiration to nations worldwide. The responsibility to shape a sustainable legacy rests with this generation, and organisations like SP Digital are poised to usher in an era defined by ecological harmony, resilience, and a brighter future for all.
This article was first published in the September 2023 issue of SG Green magazine by Singapore Green Building Council (SGBC) The race to zero